Our skills
LANDSCAPE GARDENEr
What does a lanscaper offer?


Spontaneously, we think : mowing lawns, planting trees and shrubs or cutting hedges ... That's right, but this job covers many other facets!

The landscaper is also the person who, at the start of the project, is working on the creation of a garden plan, preparing a sketch or a sketch with a show of hands ... who is thinking about laying out a terrace or a swimming pool, a patio or a green roof ... The range of activities that make up this job is wide and varied.
GRANDEUR NATURE works to master three essential and inseparable aspects of the business: design, creation and maintenance.

The garden is a space in perpetual evolution and changeable at will. When GRANDEUR NATURE "ended" a garden creation, then everything starts...


"My passion, my values" Rémi Augeraud, landscape gardener designer.


Rémi Augeraud, Rémi Augeraud, creator of GRANDEUR NATURE is your main contact. It realizes with you an inventory of your needs and assets of your green spaces.

Listening to his clients, he proposes a personalized project, in your image and in respect of your budget.

Each garden is unique, it is themed, dry or wet, odorous, attractive for wildlife, small or large, monochrome, maintenance-free, modern or reusing old and personal materials and objects ...
Our interventions and our rates are always proposed on estimate (free) in harmony with your external space, whatever the place, the size and the budget which you wish to devote to it.

The purpose of GRANDEUR NATURE: that you are in harmony with your outdoor space!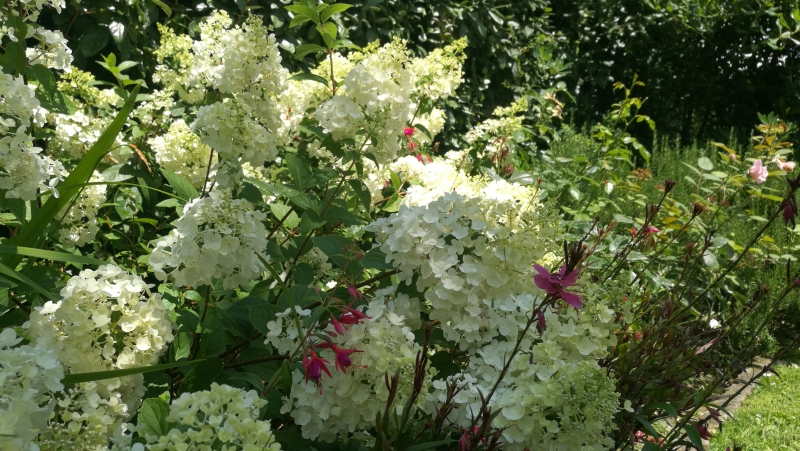 Biodynamics
What is biodynamics?


The term "biodynamic" appeared at the beginning of the 20th century and refers to a natural method consisting in perpetuating a garden, an agricultural zone, an orchard, a kitchen garden, while respecting certain simple rules of size, planting, harvesting in order to obtain a good balance.

GRANDEUR NATURE organizes its landscaping activities around the biodynamic calendar so that they complement each other without any environmental impact and without any health pressure. Working biodynamically allows the garden to strengthen against diseases and to find autonomy by creating a symbiosis between these different activities.

GRANDEUR NATURE uses only natural treatments, fertilizers or amendments and can be used in organic farming. Synthetic pesticides such as fertilizers, weed killers and pesticides are excluded from the philosophy and practices of the company.